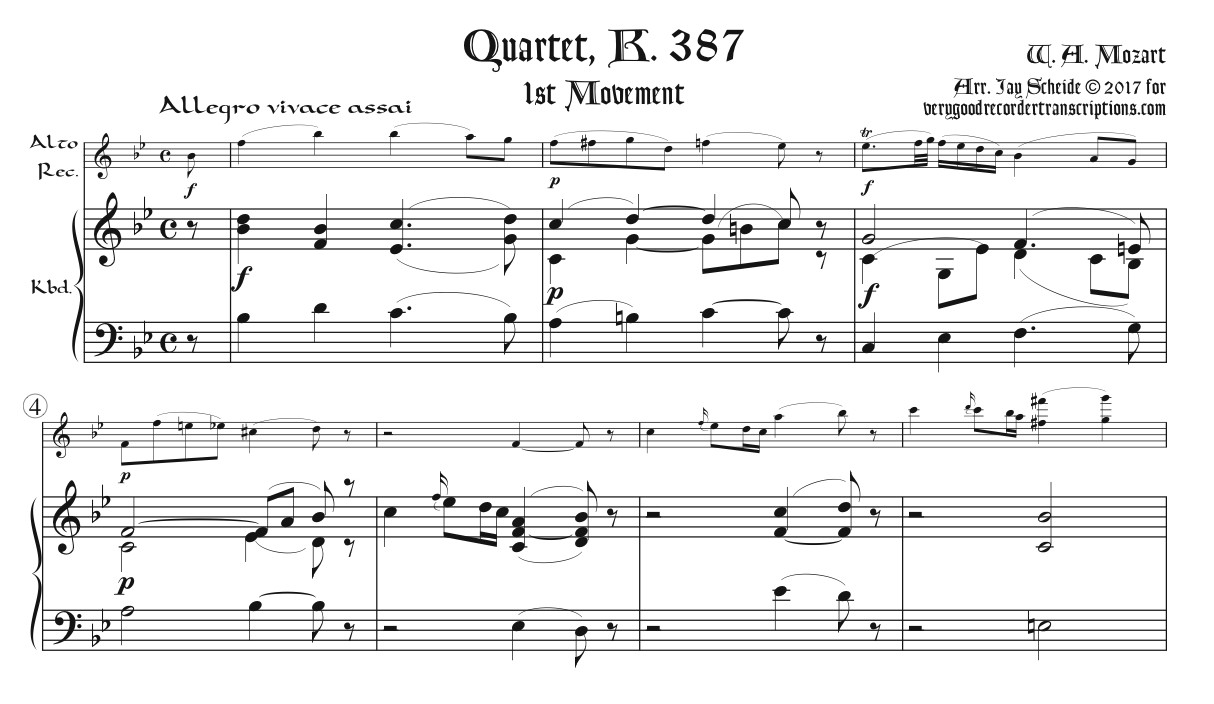 Quartet, K. 387, 1st Mvmt.
from: W. A. Mozart (1756-1791)
Originally for string quartet in G major, transposed here to Bb. Two recorder parts are provided, one with three pp. and one with two. In order to avoid the keyboard player having to turn back 3 or 6 pages, the repeats of both the exposition and the development/recap are written out, and the recorder parts have a double set of measure numbers to be in concert with the keyboard part. Revised 4.23.22.
Keyboard parts include separate recorder parts at no additional cost.
Showing the single result
Add to Cart