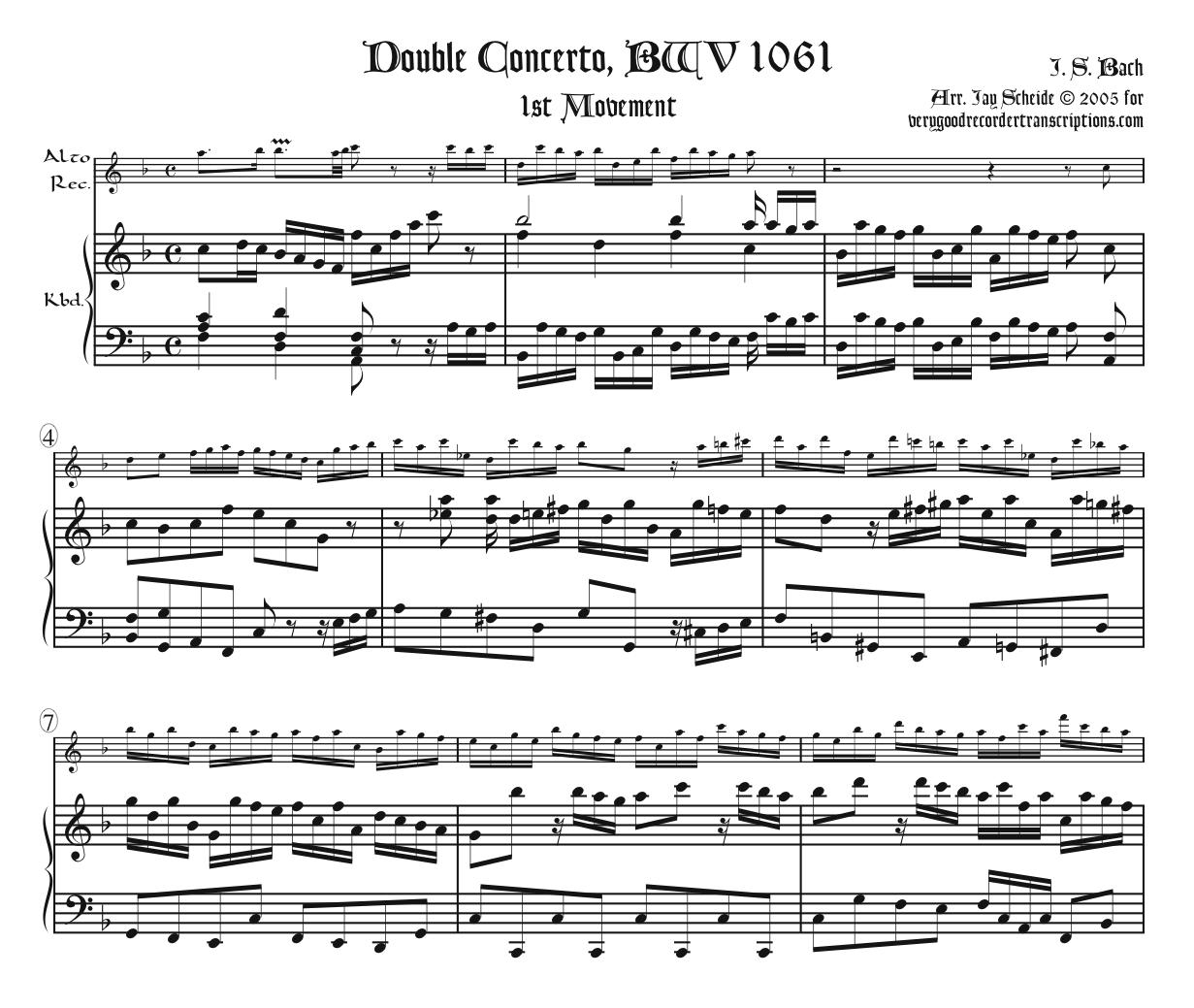 Concerto No. 2 for 2 Harpsichords, BWV 1061, 1st Mvt.
from: J.S. Bach - Concertos - for 2+ Keyboards/Violins
Originally for two harpsichords and orchestra in C major, transposed here to F. Note that we also offer solo recorder parts (without accompaniments) for all three movements.
Keyboard parts include separate recorder parts at no additional cost.
Showing the single result
Add to Cart