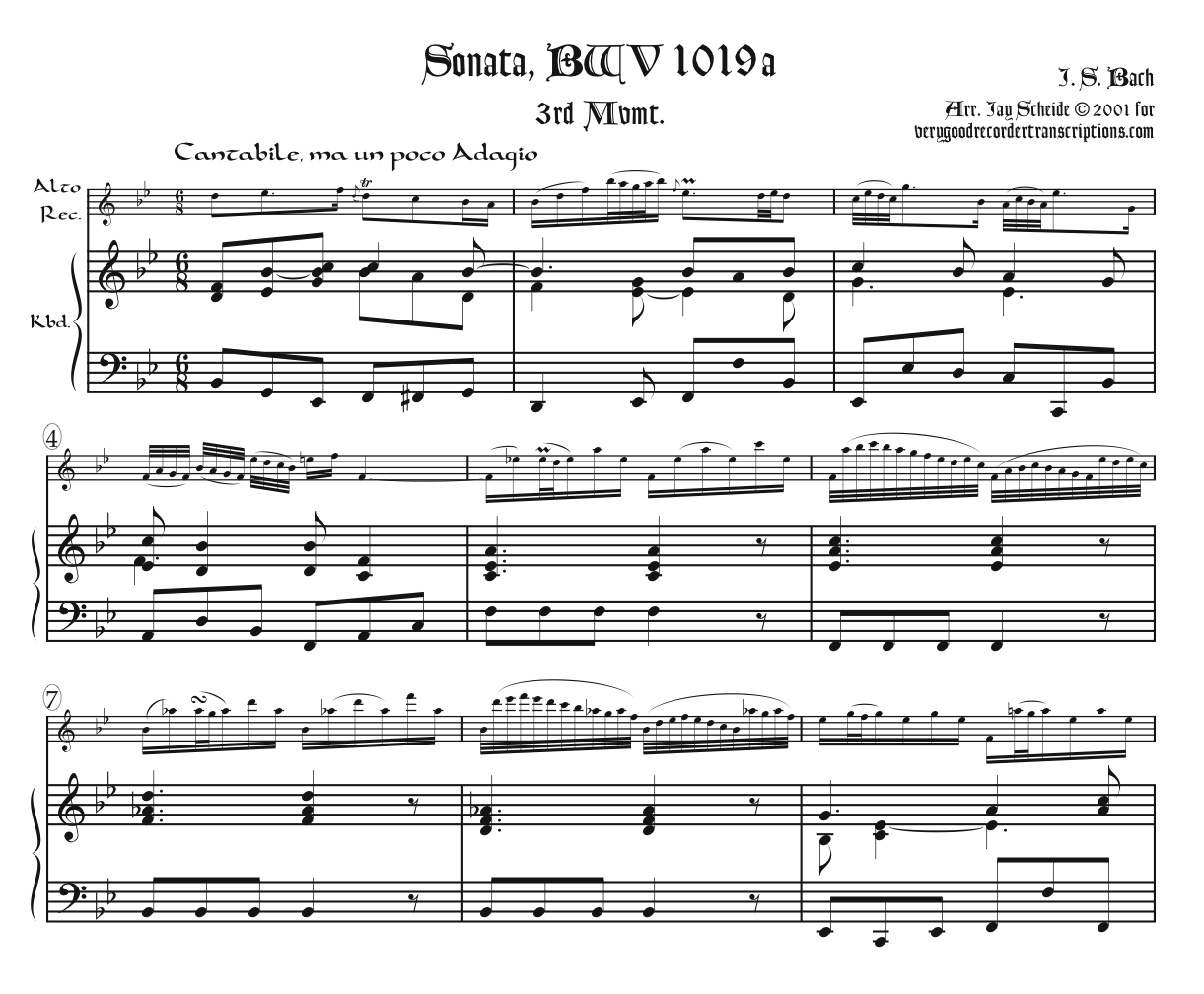 Sonata, BWV 1019a, 3rd Mvmt.
from: J.S. Bach - Chamber Music - Miscellaneous
Originally for violin and keyboard in G major, transposed here to Bb. BWV 1019a is an alternative version of Violin Sonata No. 6, BWV 1019. The aria for soprano, violin concertant, strings and continuo, "Heil und Segen," from Cantata 120 is very similar and was also consulted for this arrangement. Rev. Sept. 1, 2018.
Keyboard parts include separate recorder parts at no additional cost.
Showing the single result
Add to Cart