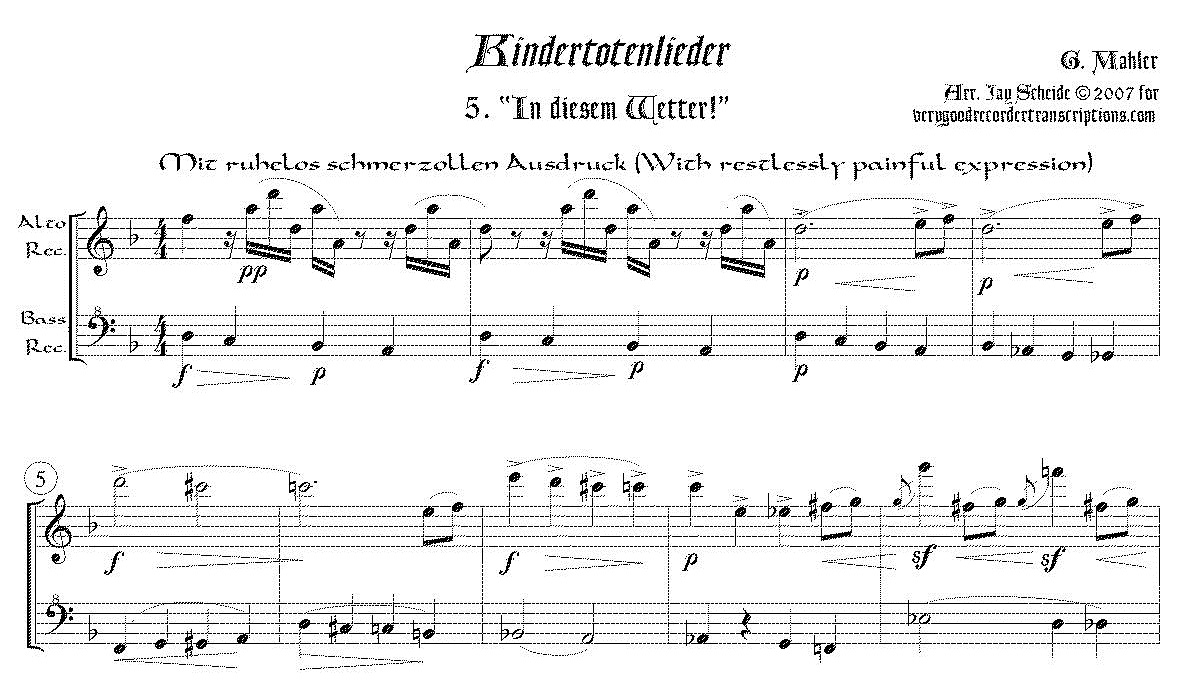 "In diesem Wetter!" from Kindertotenlieder, arr. for alto & bass recorders
from: G. Mahler (1860-1911)
The last of the Kindertotenlieder (Songs on the Deaths of Children). In original key of d minor/major. Title means "In this Weather!" This is included in "Duets from Dufay to de Falla" in the "Duets by Various Composers" section.
Keyboard parts include separate recorder parts at no additional cost.
No selections have been added to this piece yet.