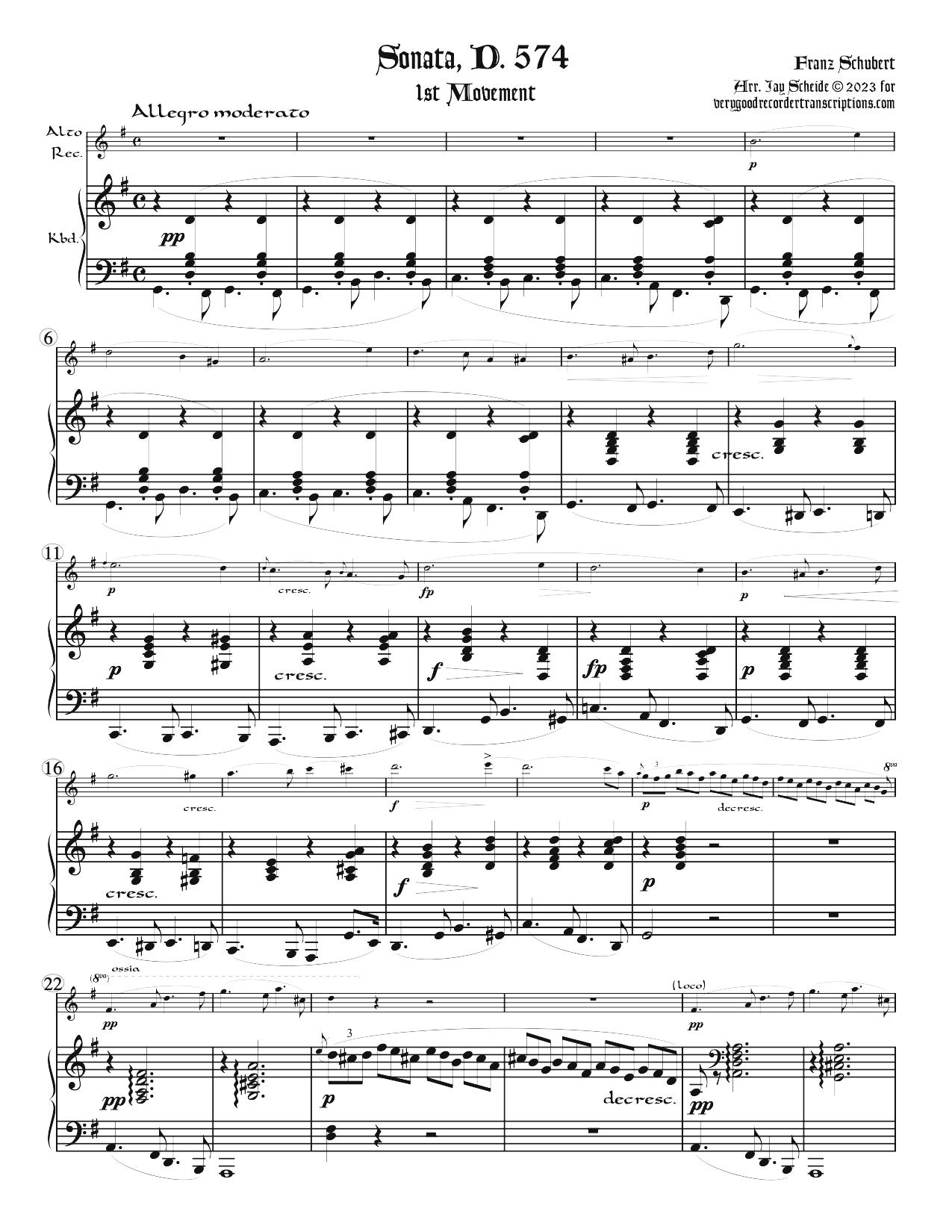 Sonata, D. 574, first mvt.
from: F. P. Schubert (1797-1828)
Originally for violin & keyboard in A major, transposed to G herein. The eleven-page keyboard part is arranged so that the page-turns are better between pp. 1 & 2, 3 & 4, etc.
Keyboard parts include separate recorder parts at no additional cost.
Showing the single result
Add to Cart